Bat Detector Buyers Guide - Active Detectors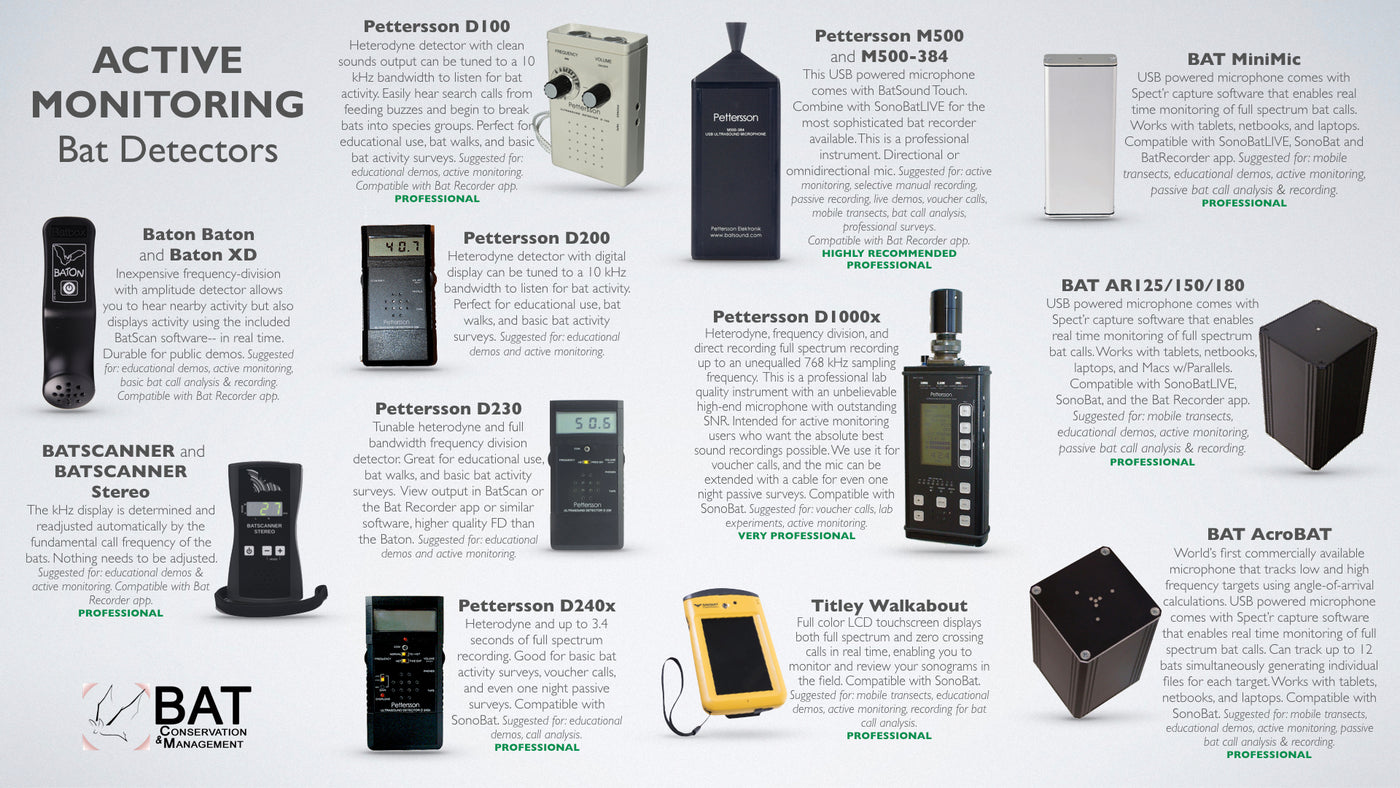 Bat detectors
enable you to hear the otherwise inaudible ultrasonic calls of the bats. The most advanced detectors record full spectrum (FS) ultrasound to hear details of the bat calls not audible with other recording methods. 

FS is ideal for seeing subtle difference between similar sounding calls, and performs best in noisy environments compared to other recording technology. The M500 and most of the Binary Acoustic Technology microphones when used with the SonoBatLIVE software represent the most sophisticated bat recorder available today suitable for a wide variety of applications. The D500x is designed for long term passive recording, and it's microphone is the "gold standard" we compare others against. The D1000x is a high-end lab quality device with the best microphone we've ever used, best for voucher calls and active monitoring. We also offer the Pettersson D100

and D200 heterodyne detector and the Baton frequency division device suitable for interpreters and backyard bat watchers who don't want to carry around a tablet or smartphone.
Bat Detector Buyers Guide - Active Detectors