DayRoost and DayLodge Bat Houses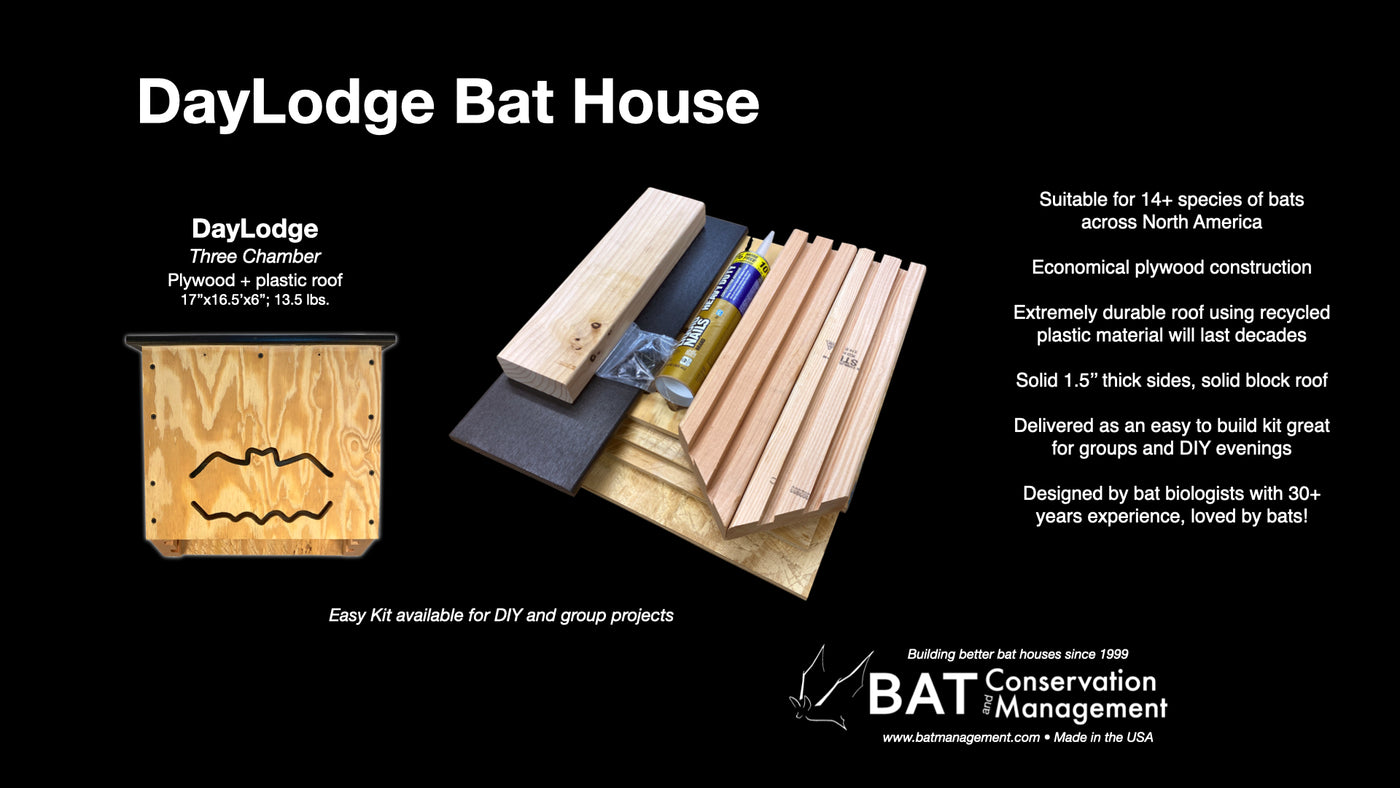 Just a few bats can eat thousands of insects in a single night, making them the perfect substitute for nasty pesticides. By eating everything from crop-pest beetles to annoying mosquitoes, bats help keep your garden and your family safe. Simply just having bats nearby actually can drive away some insects!


Bat Conservation and Management has designed and built bat houses across the US since 1999. We offer three categories of bat houses for all budgets and requirements.
Day Series
DayRoost single chamber and DayLodge three chamber bat houses are totally functional, totally solid choices. The exterior is plywood, and the mounting is thru the roost eliminating any stress on the roof.  The synthetic roof made from a slab of recycled plastic lumber lasting decades. The DayRoost is more suited to hang on buildings, while the larger mass of the DayLodge allows it to be successful on buildings and posts. Kits are available and very popular for DIYers and group activities!
DayRoost and DayLodge Bat Houses