SonoBat Software and Resources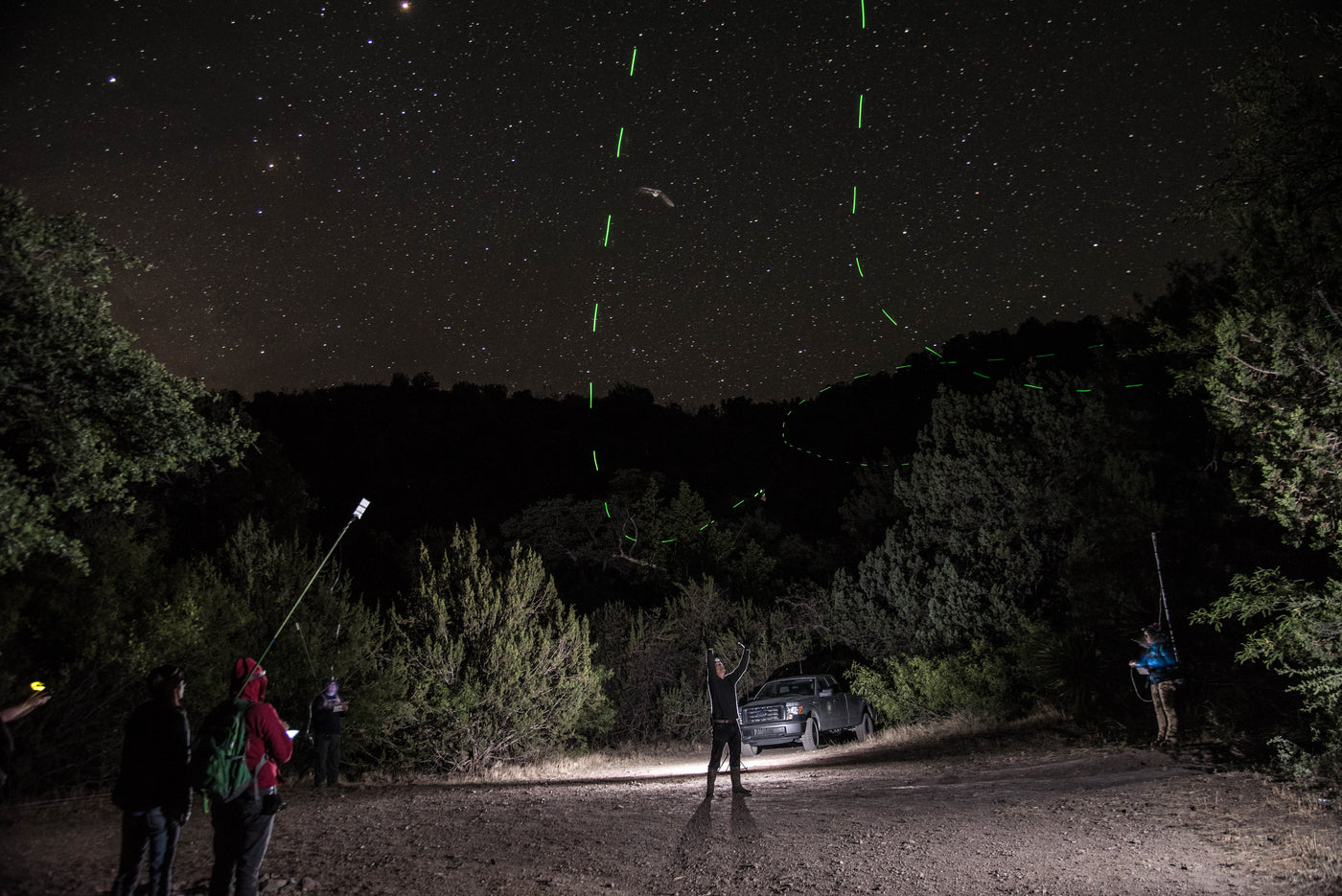 Photo: using a tiny LED, researchers temporarily track bats in an attempt to record reference calls which will then aid in refining the SonoBat bat call classifier engine.
SonoBat
software provides a comprehensive tool for analyzing and comparing high-resolution full-spectrum "sonograms" of bat echolocation calls recorded from full spectrum bat detectors. With its intuitive interface,
SonoBat
and SonoBatLIVE make it easy to record, process, display, and analyze calls with great sophistication.
SonoBat Software and Resources