Big Bat Houses for Mitigation, Sanctuaries, or Large Colonies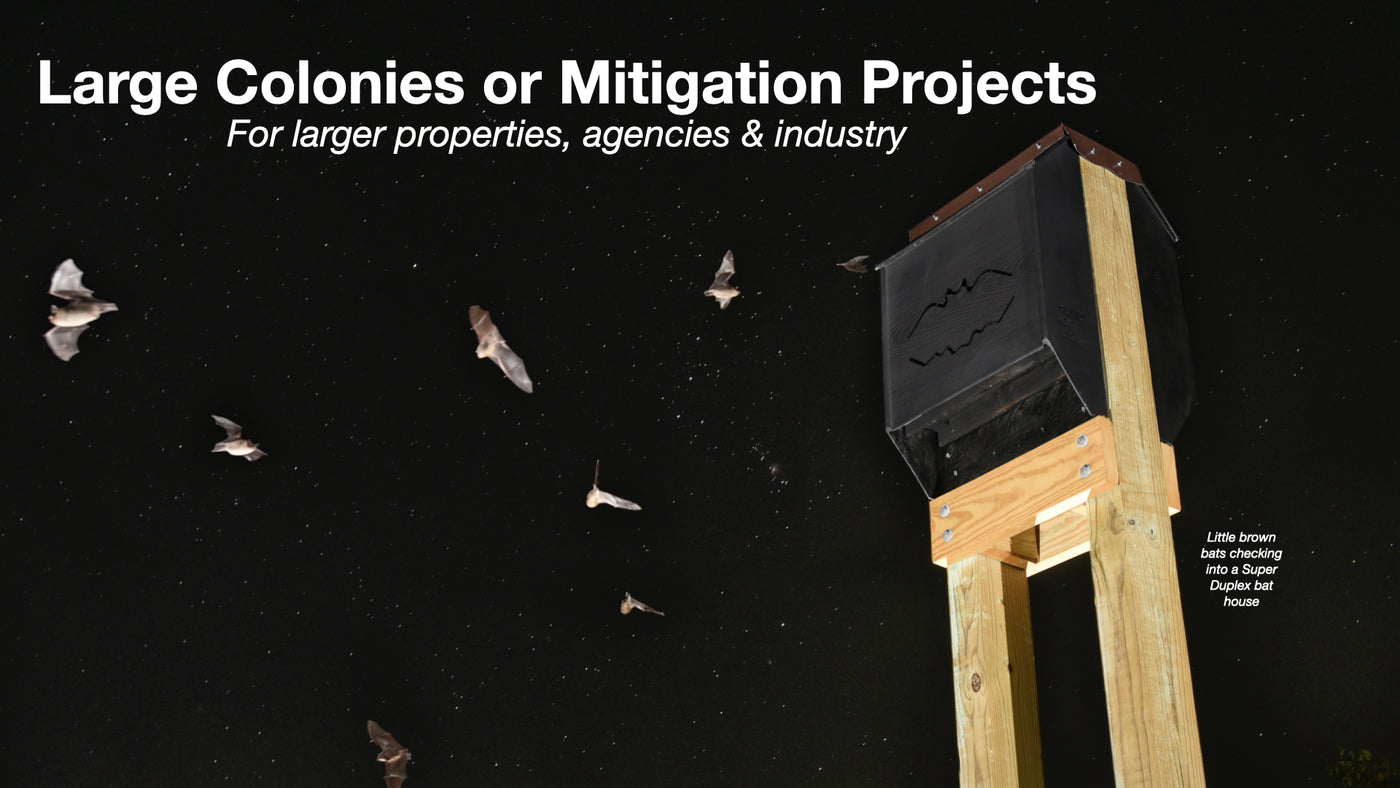 Considering a bigger bat house? Or perhaps needing a structure for long term mitigation at your development site?
This collection of bat artificial roosts are ideal for large colony or mitigation situations. For any mitigation, we suggest only the super duty exterior type bat houses such as the
Super Rocket Roost
or
ColonyLodge.
If capacity is important, the
Super Duplex
and 
Modular Mini Condo 2x2
or 
3x3
 is the least expensive way to provide a large bat roost, with many important advantages over a larger single structure.  Bat house installations on public property should be carefully planned and located. Watchable wildlife is popular, but not without risk, no matter the species being featured. Consider delineating public bat roosts with fencing and/or signage that both educates and cautions with "look but don't touch" information. Encourage responsible interactions with wildlife in all messaging. The result will be years of mutually beneficial interactions.
Big Bat Houses for Mitigation, Sanctuaries, or Large Colonies